Tresco Eagles
A History of His Majesty's Air Stations
Isles of Scilly 1917 - 1919
---
This new work will be a further addition to the rich and unique aviation heritage of the Isles of Scilly.

Written by Mike Ingham, the leading authority on Scilly's aviation history, Tresco Eagles is a comprehensive history of the seaplane and flying-boat base which operated in Scilly during the Great War.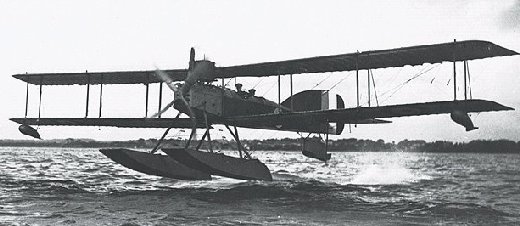 photo © CAF Photo Archive
Short 184 seaplane - a type operated from Scilly by the RNAS and the RAF
The project has been extended beyond its original format in the light of new details (none of which has been previously published) becoming available during research.
It will set the operations from Scilly into the context of the allied anti-submarine war, and the station war diary is supported by detailed annexes, including roll of honour, commanding officers, aircraft, patrol areas and operations, RNAS/RAF ranks, uniforms and badges, and a wide range of contemporary photographs.
Mike would welcome any material (particularly photographs) on this particular period (or aviation in Scilly generally).
Tresco Eagles © M J Ingham 1999/2012
the author asserts the moral right to be identified as the author of this work
all text © Mike Ingham
---
this page last updated 16 September 2012
© HFM Design